Tag Archives:
oregon senior photography
Occasionally I would have a senior who talked more about me photographing their wedding day than the session we were currently shooting. I photograph weddings, seniors look at wedding photography, it makes sense. Often it doesn't happen that way, though. Life moves on, people move states, they meet new photographers and create a bond with them. No harm, no foul. However, when I get the chance to watch these senior girls turn into dynamic women, and be involved in their lives… it's an immense honor. I count it a double honor-blessing-joy to be present for their wedding, which has apparently been in the works since they were 16. 🙂  From the Bieber poses (mixtape dropping soon) to the laughter during the engagement session, I felt a sense of relief at what an amazing man Eryn chose to be her partner in life. They both chose well.
Having photographed two of the sisters' weddings now, I feel like I have a good grasp of how special the family is, and how lucky Eryn and Michael are to have each other. I see so much on their faces every time they look at each other. What a joyful couple. What an emotional day. From senior, to engaged, to bride… Eryn's wedding couldn't be any more special to me.
.
.
A thousand thanks to my friend Daron for shooting with me, and thanks to Leftbank Annex for taking good care of us.
Senior portraits caused me to fall in love with photography, there is no doubt in my mind. I had taken pictures of many things throughout the years of having a camera, but no landscape, flower, animal or machine impacted me the way those young women and men did. I am older every year (science), although I don't feel it. I attribute a good deal of my my false sense of youth 🙂 to the amazing high school seniors I spend time with. It may not be the fountain of youth, but it certainly does help.
"She is clothed with strength and dignity, and she laughs without fear of the future." The quote is from the book of Proverbs, in the bible, and when I saw the second half  tattooed on the shoulder of a senior this last fall, it made me think about what an underrated skill that is. To laugh without fear of the future shows both restraint and abandon, all at the same time. To restrain yourself from worry and fear in a manner that allows you to give into joy, fully, to the point of laughter… well, that's no small accomplishment. Equally so, graduating high school and moving into the next phases of life is something to be proud of. Academic success comes easy to some, and to others it is a fight. Popularity lives side-by-side with the outcast. The dramas of high school seem ultimately important at the time, although many of them will be something to laugh at later in life. It takes work to to spend those years wisely, and to take advantage of the opportunities.
So, congratulations to the nearly graduated, I hope you make the most of the time that's left in your high school career. I hope you can laugh without fear of the future and do so while clothed in both strength and dignity… and maybe most importantly, allow others to do the same. High five.
YOU'RE ALMOST THERE! Finish strong, and go make the world a better place.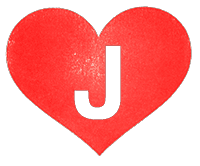 Time goes by so quickly. Seniors become brides. Brides become moms. Families grow. It is one of the great privileges of this job to grow with clients, and for clients to occasionally become friends. This isn't always the case, but it's a meaningful bond when it does, and it often lends itself to a wedding with lots of emotion on my part. Add to it a very emotionally deep couple, who are perfectly paired, equally sweet people and you get a day something like Kent and Kayla's. That's about all I need to do to set the stage for their wedding. You will not be able to resist her smile… don't feel bad, no one can. 🙂
Enjoy these two kids so clearly in love.
FYI – We didn't write "death" on the wall… but we took the opportunity to make a visual wedding pun.